• Home • About Us • Apartment Management • Condominium & Homeowner's Associations • Maintenance & Remodeling • Office / Retail • Lionberger House • Useful Documents •
Rodemyer-Christel, Inc. Principals and Senior Staff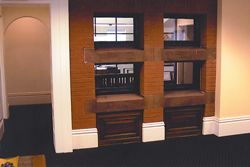 The principals of Rodemyer-Christel, Inc., David Belsky and Jill Belsky, play a major role in the management of each property. We feel the success of Rodemyer-Christel, Inc. is largely attributed to the close involvement of David and Jill in the management of the properties entrusted to us. Our success would not be possible without the day to day involvement and efforts of our dedicated staff of managers, bookkeepers,
administrators, and maintenance technicians. David and Jill have Rodemyer's management portfolio divided among them and oversee the property management staff handling these properties. This system has enabled the principals of Rodemyer-Christel, Inc. to stay very involved in each of the properties managed.
David Belsky, President of Rodemyer-Christel, Inc. holds an MBA from Washington University. David is a member of CAI and the Commercial Division of the Real Estate Board of Metropolitan St. Louis and has been active on the Professional Standards and Ethics Committee as well as the Arbitration Committee. David currently serves on the Boards of the Clayton Triangle and the Grand Center Community Improvement District.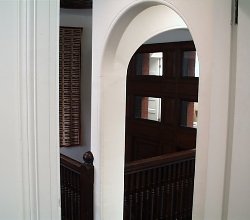 Jill Belsky, Vice-President of Rodemyer-Christel, Inc. also holds an MBA degree from Washington University. Jill was formerly an Alderman in the City of Clayton for eight years. She held positions as a Board Member for the City of Clayton's Plan Commission / Architectural Review, Clayton Art Commission, Parks and Recreation, Housing Commission, and Economic Development. In addition, Jill is a member of the Special Taxing District for the Downtown Park's District. Jill is also a member of the Real Estate Board of Metropolitan St. Louis.
Rodemyer-Christel, Inc. currently has a staff of over 50 people, comprised of property managers and leasing agents, maintenance technicians, and bookkeepers. Although one property manager is assigned to each property, the experience and depth of the firm is available for input and guidance on each project. We regularly meet as a staff to discuss current trends in management and specific issues that may arise on particular properties.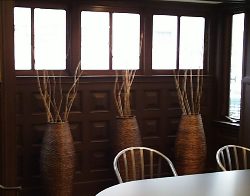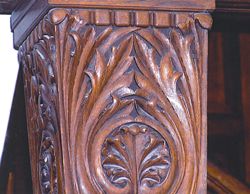 Rodemyer-Christel, Inc. has a centralized bookkeeping operation at our corporate headquarters. Our bookkeeping operation is handled by a group of highly trained and bonded bookkeepers. All accounts receivable, accounts payable and monthly reporting are tracked by this core group of bookkeepers on our state of the art property management and accounting software systems. Rodemyer-Christel, Inc. carries complete business insurance coverage to protect ourselves and our clients, including Worker's Compensation, General Liability and Fidelity Bond Coverage.
Our reputation as a successful, competent, and ethical Property Management Company is evidenced by the confidence entrusted in us by our more than 200 clients.
Background and Qualifications of the Firm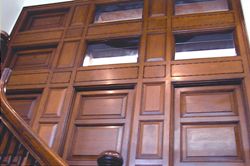 Rodemyer-Christel, Inc. is extremely active and successful in many phases of the real estate and property management business. Our primary focus has always been one of providing comprehensive property management services. We pride ourselves on maximizing the value of the properties we manage. Rodemyer-Christel, Inc. has been located in the City of St. Louis under the current ownership structure since 1985. Our qualifications are exemplified by our many years of a proven track record as Property Managers, as well as our long-standing commitment to the St. Louis Metropolitan area.
Rodemyer-Christel, Inc. currently has over 6000 residential, commercial, and condominium association units under our management. These properties are located throughout the St. Louis Metropolitan area; however we have a strong concentration in the City of St. Louis' Central Corridor, Downtown, South City, the Central West End, Clayton, Richmond Heights, Maplewood, University City, Brentwood, Creve Coeur, Olivette, South County, West County and Eureka. We have successfully managed many types of property, including but not limited to:
§ Large High Rise Residential Buildings
§ Garden Apartment Complexes
§ Condominium Associations
§ Scattered Site Apartments of all types and rent levels (several completed rehabbed and several with little or no updating)
§ Low Income Housing Tax Credit Properties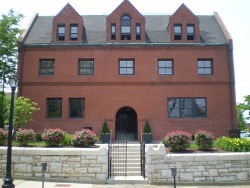 § Housing for the Elderly and Physically Disabled
§ Property owned by various not-for-profit housing corporations
§ Distressed and Foreclosed Property of various financial institutions
§ Property held in institutional trusts and held by several local financial institutions
§ Section 8 and other H.U.D. subsidized properties
§ Cooperatives
§ Homeowner's Associations
• Home • About Us • Apartment Management • Condominium & Homeowner's Associations • Maintenance & Remodeling • Office / Retail • Lionberger House • Useful Documents •