• Home • About Us • Apartment Management • Condominium & Homeowner's Associations • Maintenance & Remodeling • Office / Retail • Lionberger House • Useful Documents •
Overview of Property Management Services
Administration
§ Consultation with the ownership entity to prioritize goals.
§ Liaison between the ownership and property residents.
§ Personnel staffing – based on the objectives of the ownership entity. Administration of personnel to included hiring, firing, supervision, and payroll tax reporting, if desired by client.
Leasing Services
§ Leasing agent to show apartments to all prospective residents.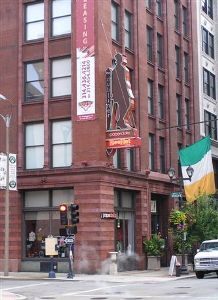 § Credit, criminal, employment, and residential verifications are performed on all applications for apartments.
§ Tenant selection, lease negotiation, and lease signing for all residential space.
§ Move-in and Move-out inspection reports.
§ Retention of all leases and rental applications.
§ Assist in coordination of marketing efforts.
§ Security deposit collection and refunds.
§ Specially designed lease form including H.U.D., Drug Free Housing Addendum, and Lead Paint Disclosures.
§ Preparation of a welcome packet for new residents, which includes rules and regulations, operating instructions for appliances/equipment in each unit, and emergency contact information.
Maintenance Services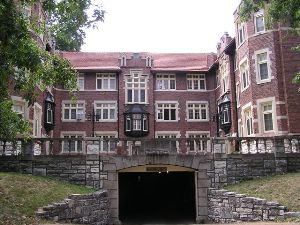 § Supervision of necessary personnel for the maintenance of each property.
§ All maintenance is performed on a work order system.
§ Secure bids, negotiate contracts and implement all work to be performed by outside contractors.
§ Maintain a 24-hour emergency answering service for after hours emergencies.
§ Supervise all routine and non-routine maintenance.
§ Conduct routine inspections of all common areas, and unoccupied apartments.
Financial Management
§ Collection of all rental income and security deposits using all legal means to enforce payment. Delinquency notices are sent out monthly. Property managers personally call delinquent renters when feasible. After a delinquency of two months rent, tenants' accounts will be referred to an attorney for an appropriate lawsuit (unlawful detainer, rent and possession, etc.)
§ Operating funds and security deposit funds are held in separate escrow accounts in compliance with Missouri Real Estate Law.
§ Disbursement of all authorized payables.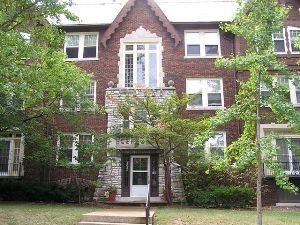 § Assist clients on insurance and risk management needs.
§ Monthly financial reporting is distributed to owners detailing all operating receipts and disbursements. Detailed rent roll and delinquency reports are submitted monthly.
§ All original invoices are returned to clients for record retention. All invoices are organized and attached to monthly disbursement statements.
§ Sophisticated property management and accounting software system is located in our central office. The system integrates all property management, accounts payable and general ledger data.
• Home • About Us • Apartment Management • Condominium & Homeowner's Associations • Maintenance & Remodeling • Office / Retail • Lionberger House • Useful Documents •